I had a request to post up my trunk set up for my air management..soo here we go......
My trunk far a little far back...
Consists of
8 Gal air tank
8 3/8in valves
2 Viair 380c compressors...(which i wanna upgrade to 480C)
2 SMC water traps..i am wating for the fittings to put the other one on
4 adjustable flow valves(controls how fast and slow my car lifts
Yes some of the fittings dont match. I am gunna make an order for all new fittings soon so that way they all match adn i have all the ones i need. But for now these work and get the job done.
My system probably isnt the perfect or best out there..but i think it looks nice and it gets the job done so...and im trying to move out so im sorta strapped for cash for car money.
All the wires, relays, and other random **** is under the false floor that i built for the trunk..the false floor is about 1.5in off the ground so..it works nicely and cleans up the trunk alot
Trunk..Look at all that trunk space..mmmmmmmm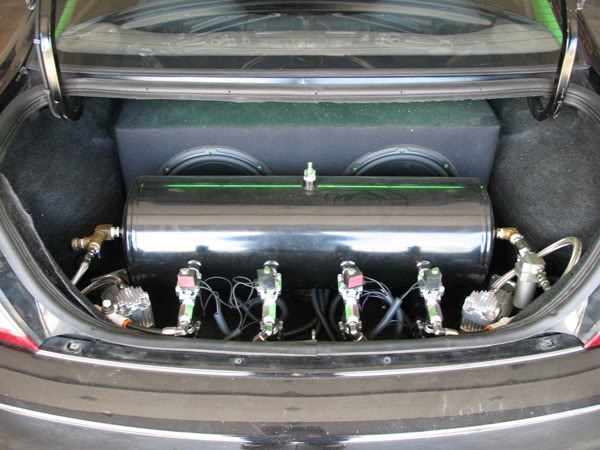 Close up of soem valves, compressor, water trap, and the fill control.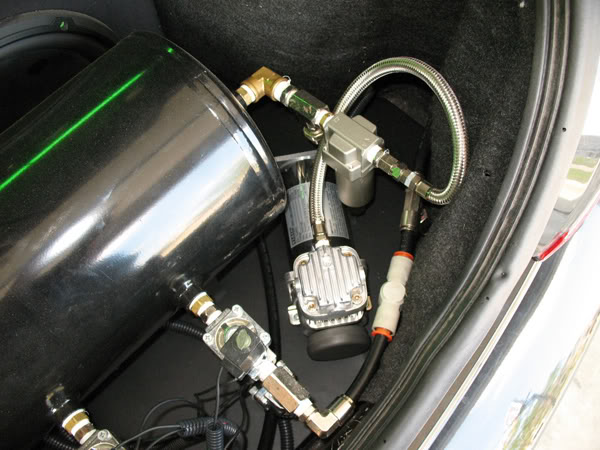 My Nice and small 9 switch switchbox that i love.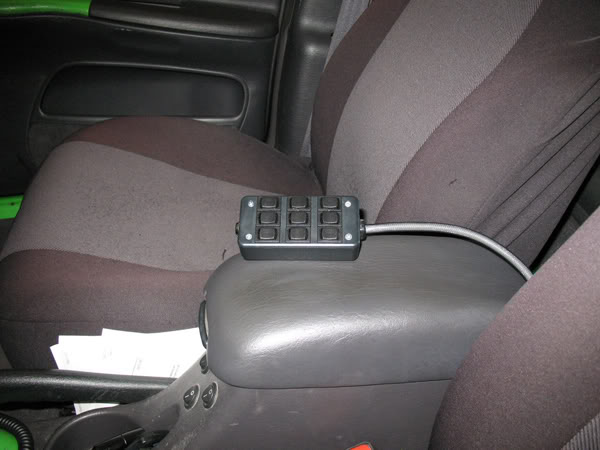 And just a random show pic that i have before the kit was painted tee hee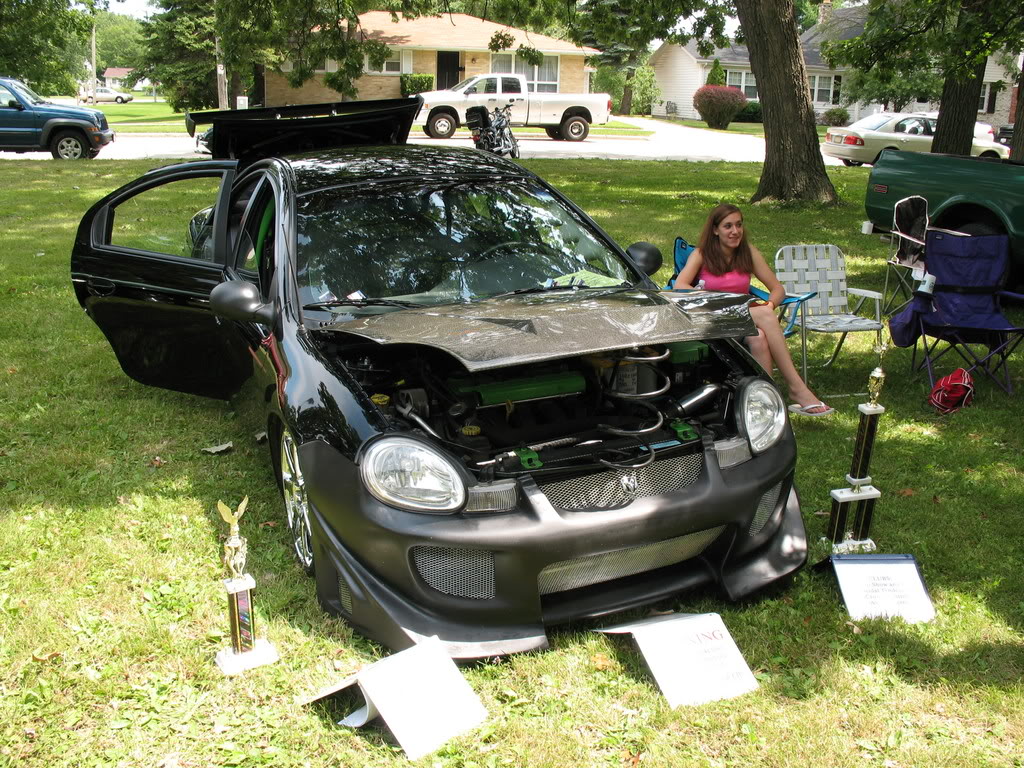 Any questions or comments let em fly