Ok i dont have many pictures because i am not done yet but here are a few pictures of the one headlight that is complete. Opinions, thoughts? I know how most feel about the angel eyes but i liked them so i got them.
List of things done
Lamin-X Tint removed. I loved it but suffered at night time.
Custom made angel eyes for the Lancer's
Iron Man lights(LED strips facing projector on lip of shroud.)
Removed amber reflector
complete black out except high beam
hella 90mm projectors
5000K Bulbs
White LED Running lights
Retrofit source Gatling Gun Shrouds
Blacked out shrouds
I think thats everything. Also the Iron man lights i have never heard of before so i dont know if that is the proper term but someone showed them to me and called them that so i just went with the name and did it lol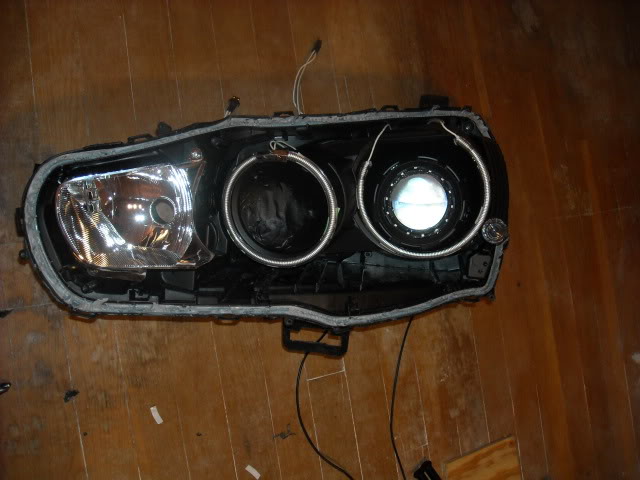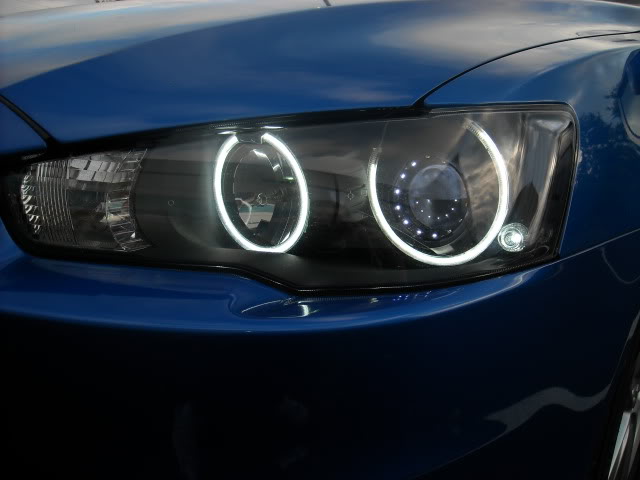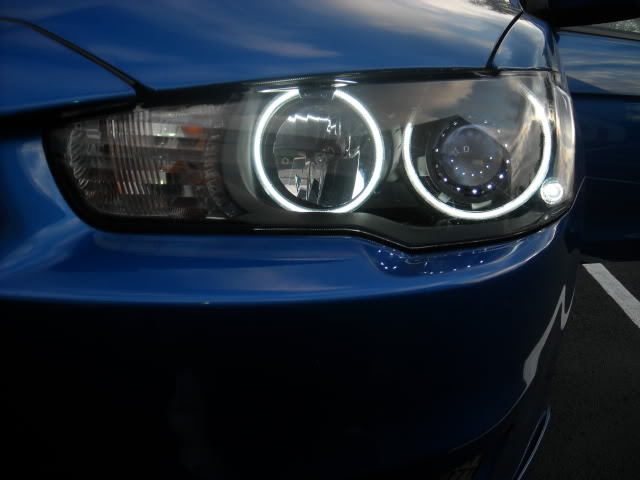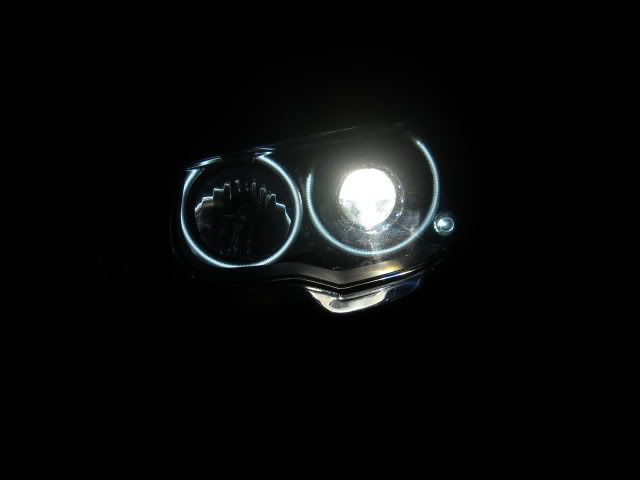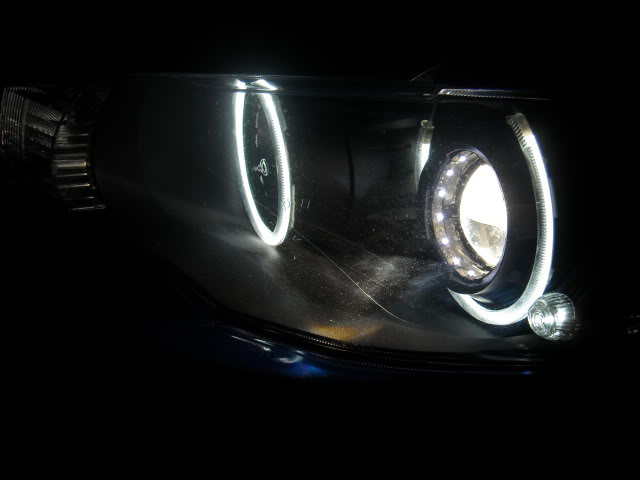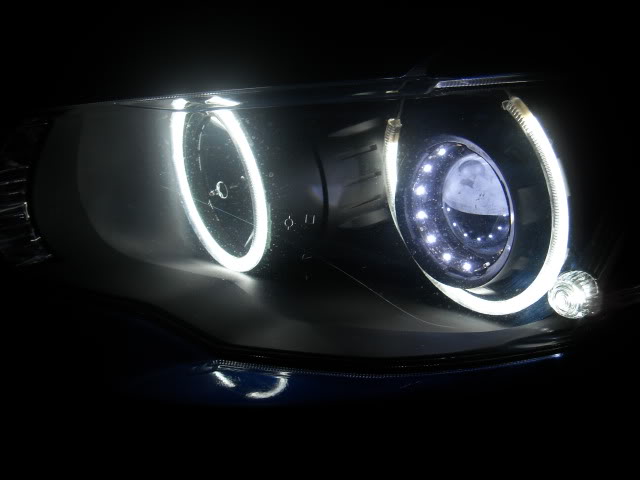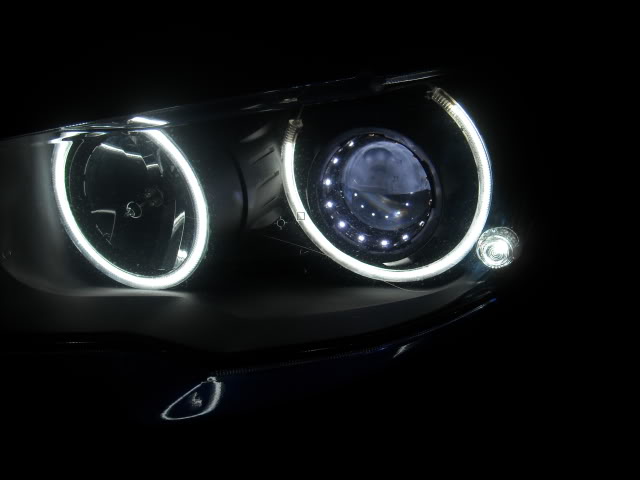 Pictures of the cutoff will be taken once the final aiming is done and once i have both headlights complete.