Ok so I started off with getting some 3mm Red superflux LED's. Then, according to the specs of the red LED's posted on ebay and an online LED calculator, got the correct resistors to make em work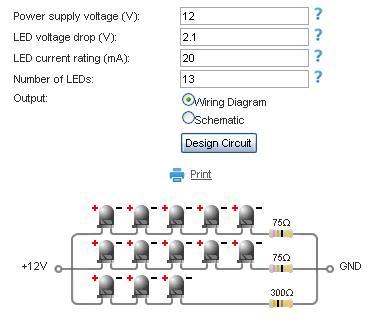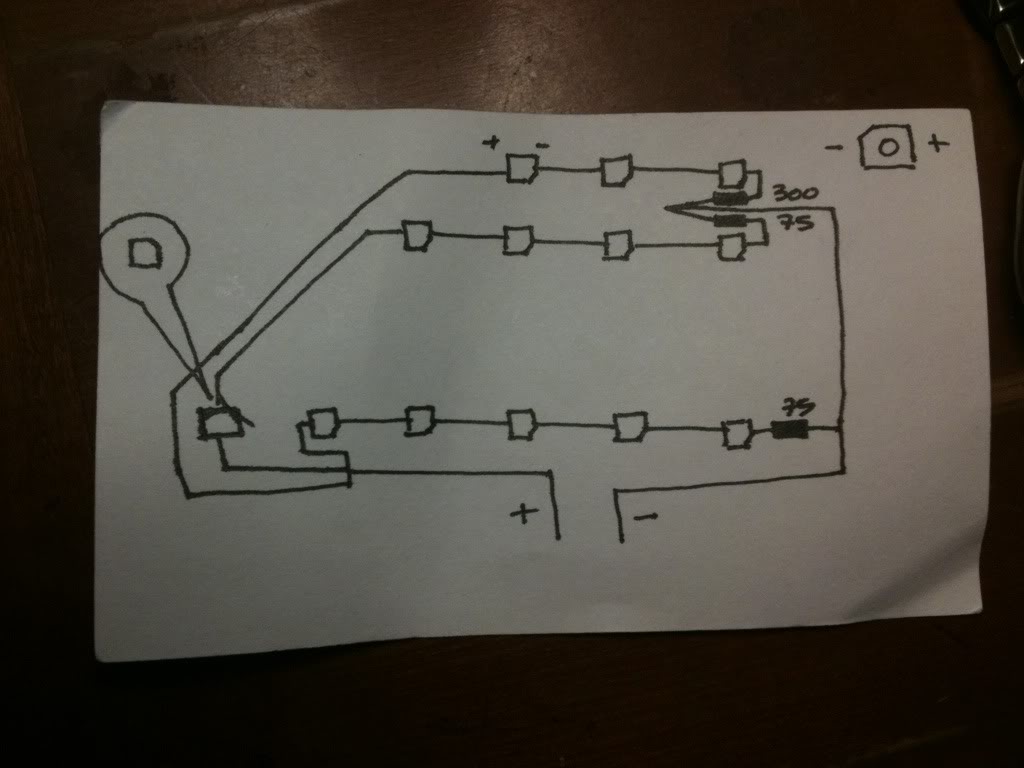 My temporary setup lol
Then off to hacking apart the inner tail lights. I initially tried to bake them but the plastic started to warp a little within like a minute (Cooled it, fixed with heat gun). So I used a Dremel with cutting wheel attachment on the inside of the tail light to take it apart.
Here they are finally apart.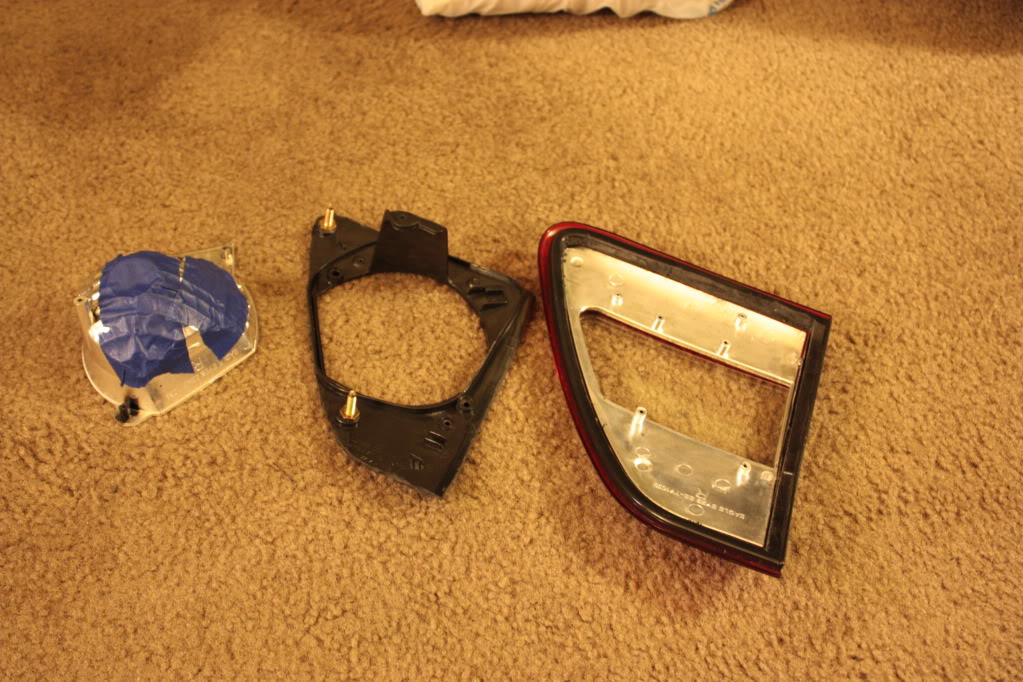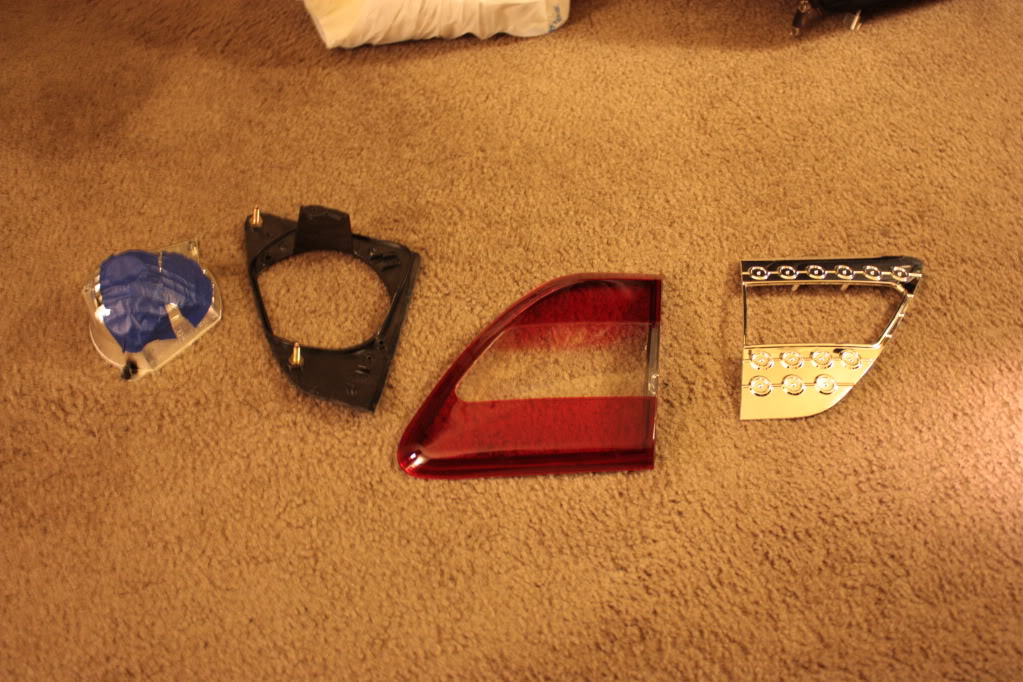 I then drilled holes within the center of each fake
LED spot
.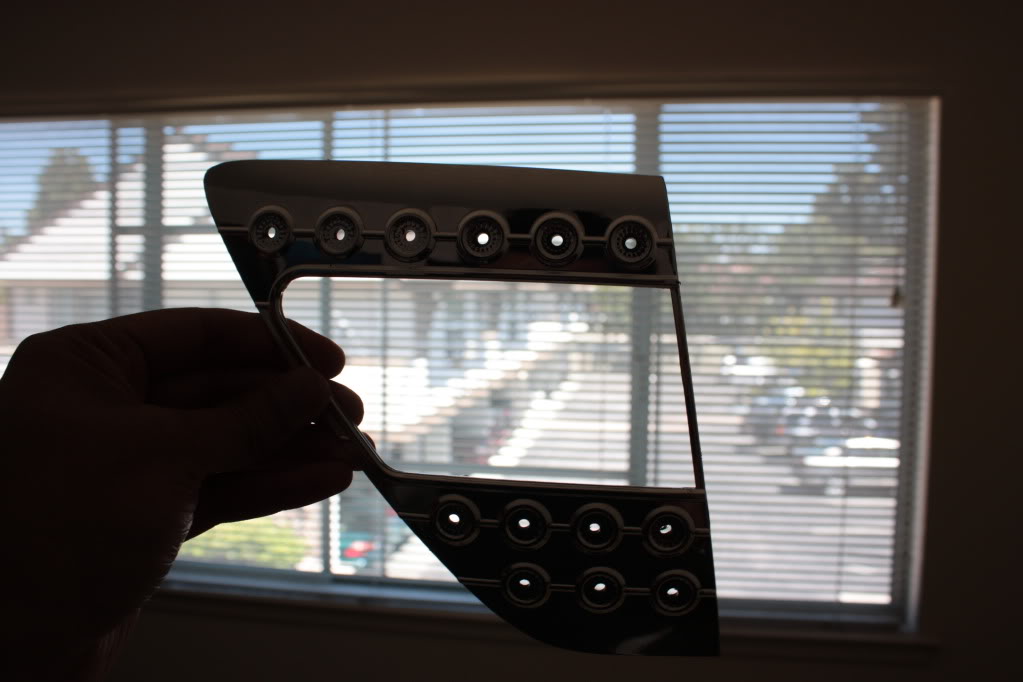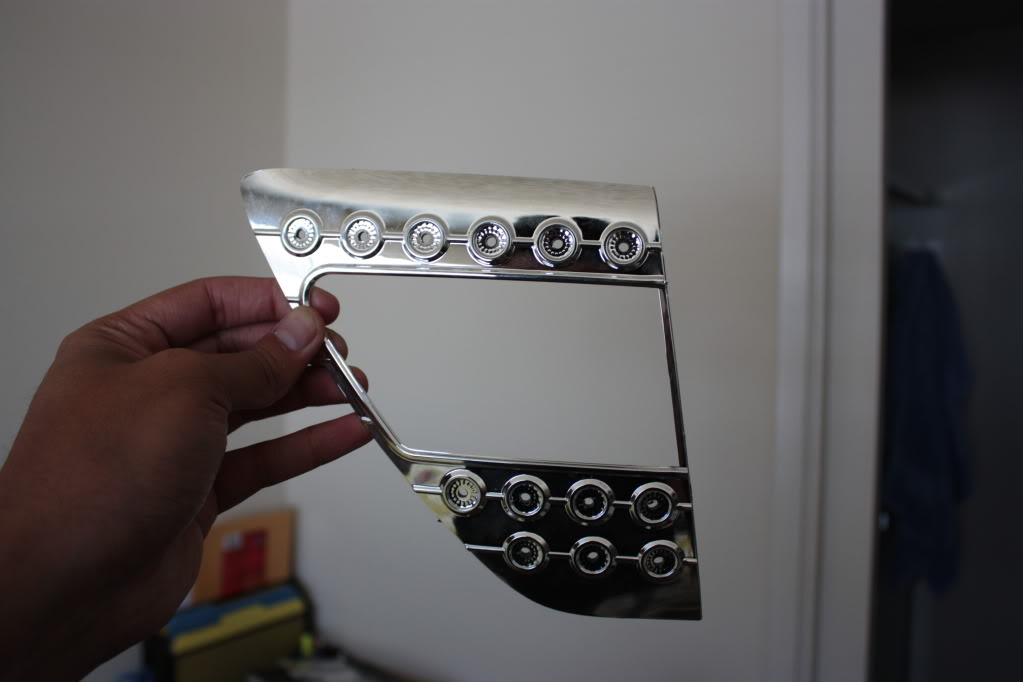 And recessed the back using a Dremel flat grinding wheel so the LED's wouldn't stick out as much.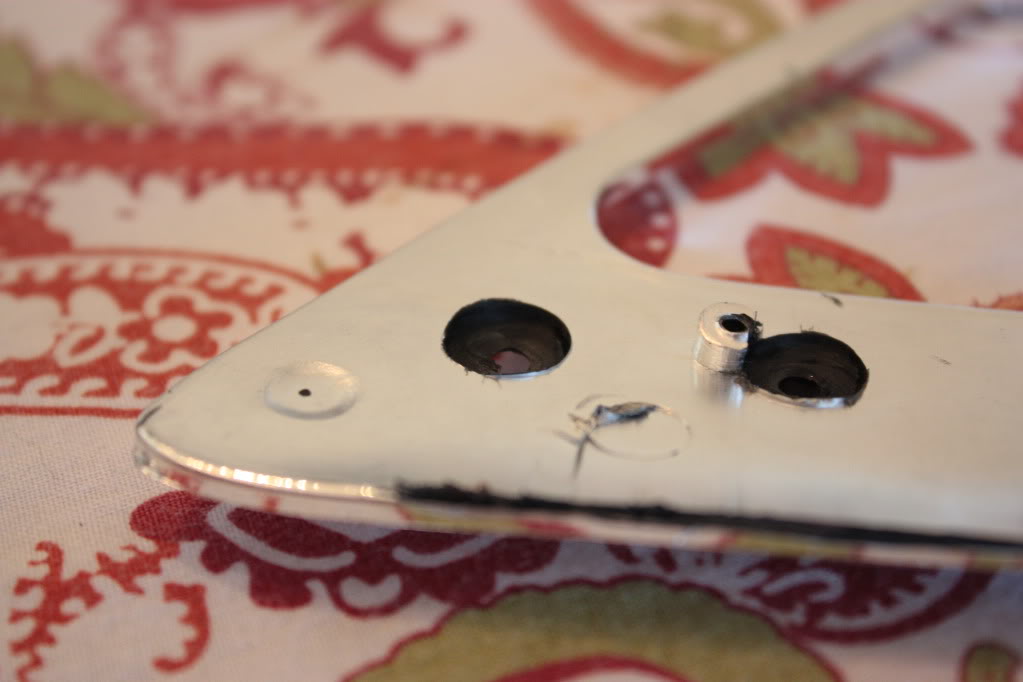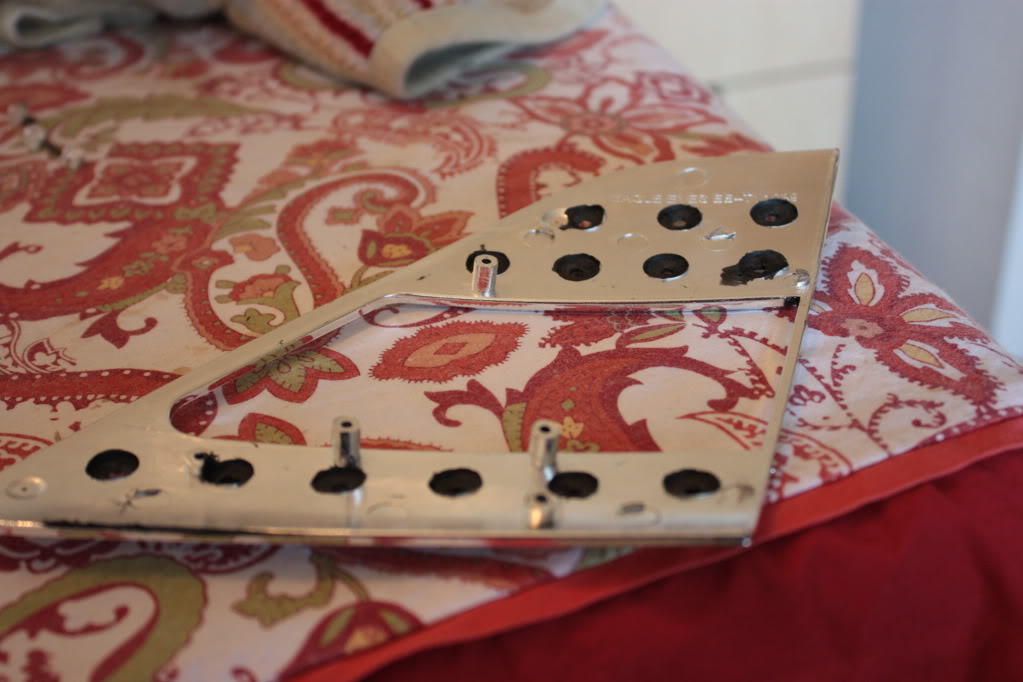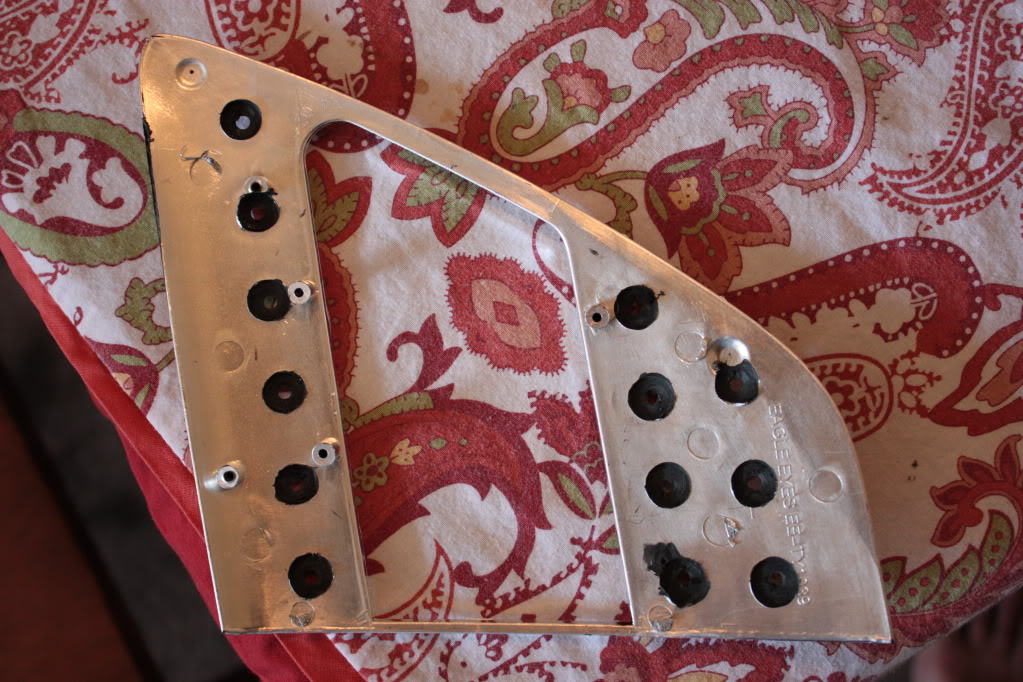 With all the holes drilled its off to wiring up the LED's within each one.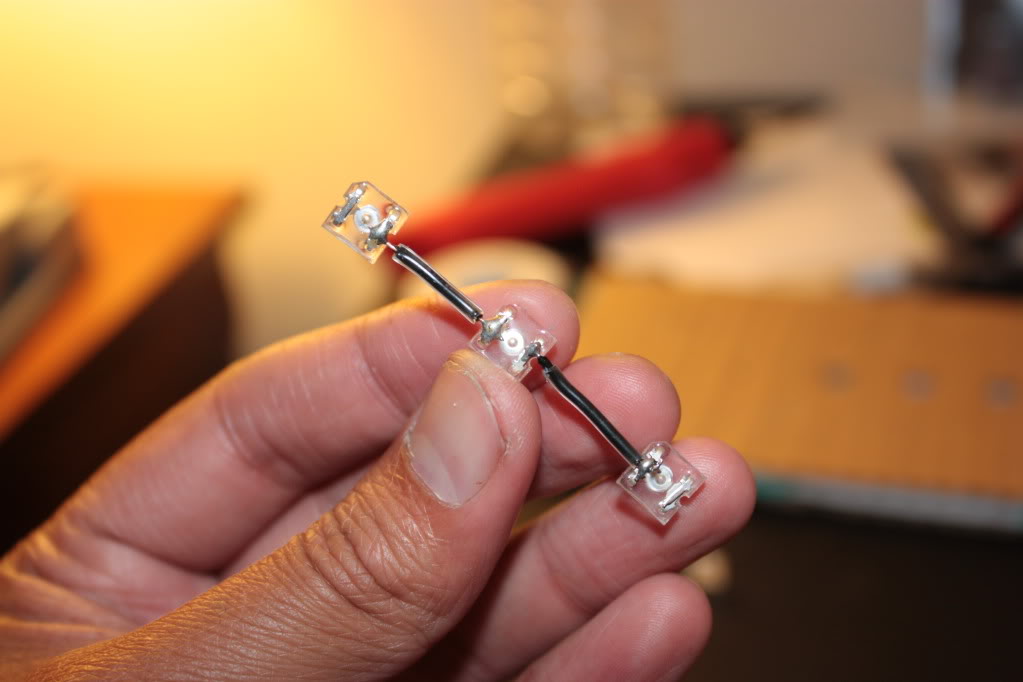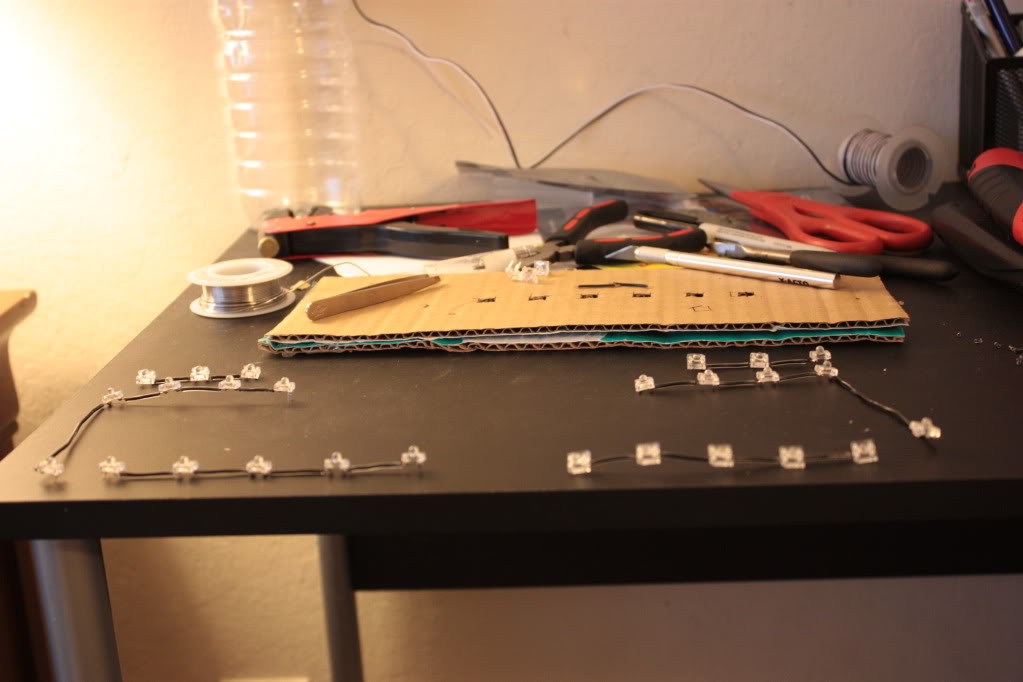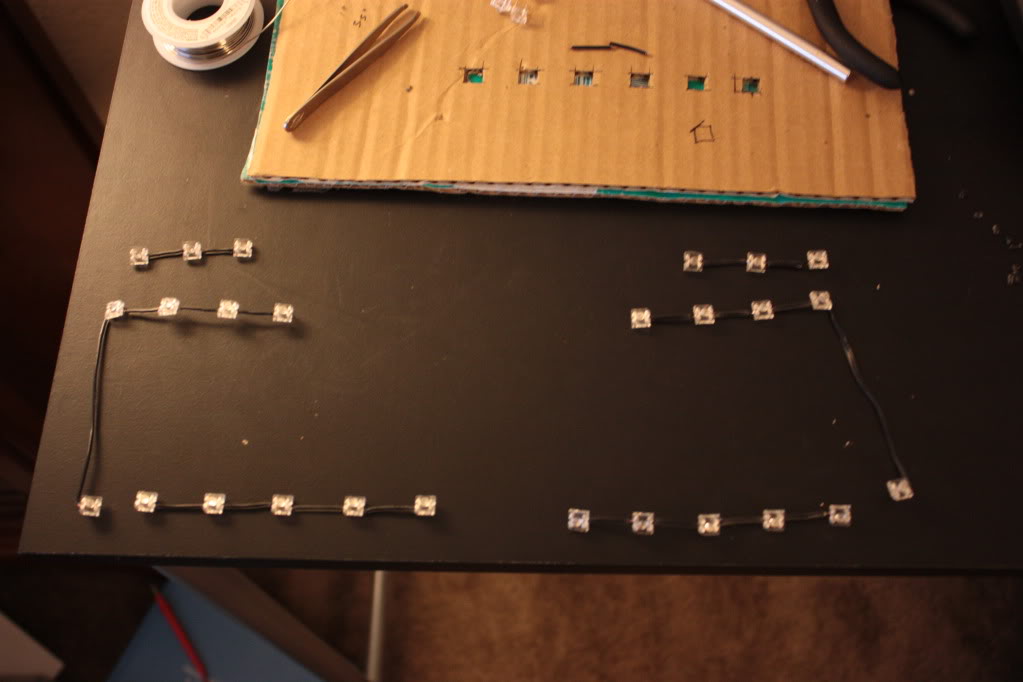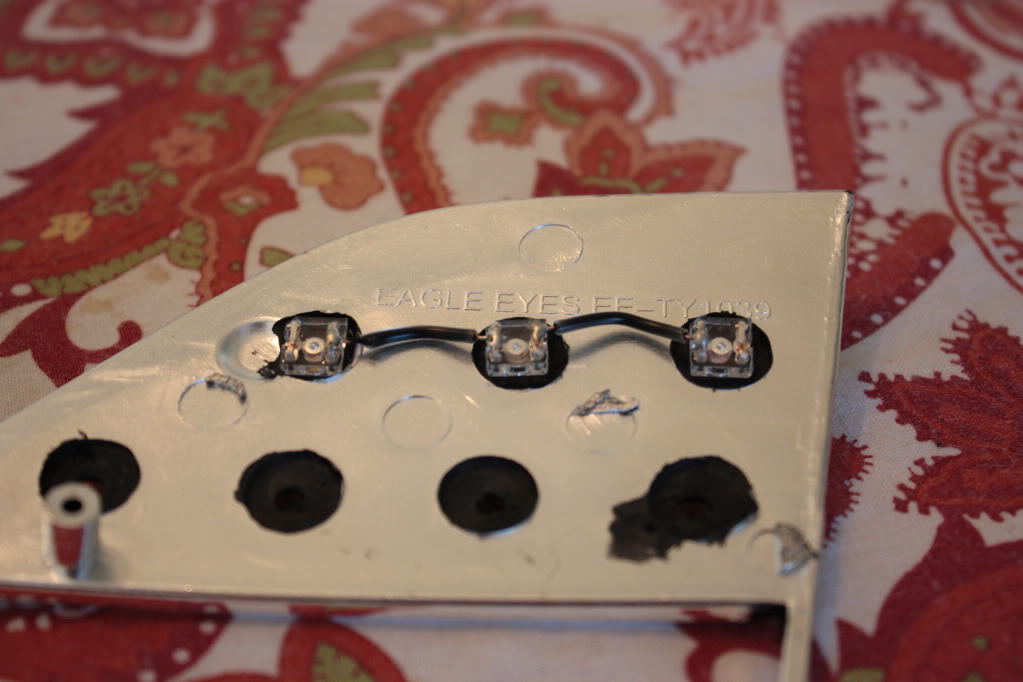 I then wired the resistors like in my hand-drawn diagram along with the wires to connect to power and ground (sorry no pics).
I was looking for a connector in case I needed to remove the tail lights in future so I found these extra set of connectors from my HID kit install (I had to improvise ok lol)
Connected the power and ground wires to the HID harness and glued everything back into place using some clear silicon to seal out moisture.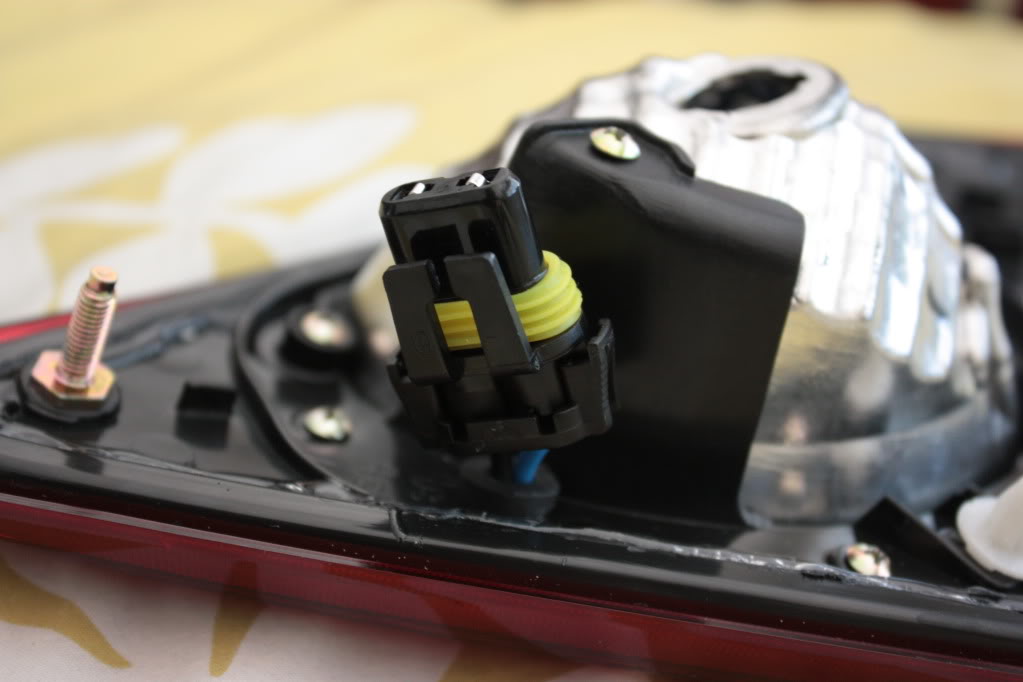 The gluing doesnt have to look nice coz it'll be hidden anyway :P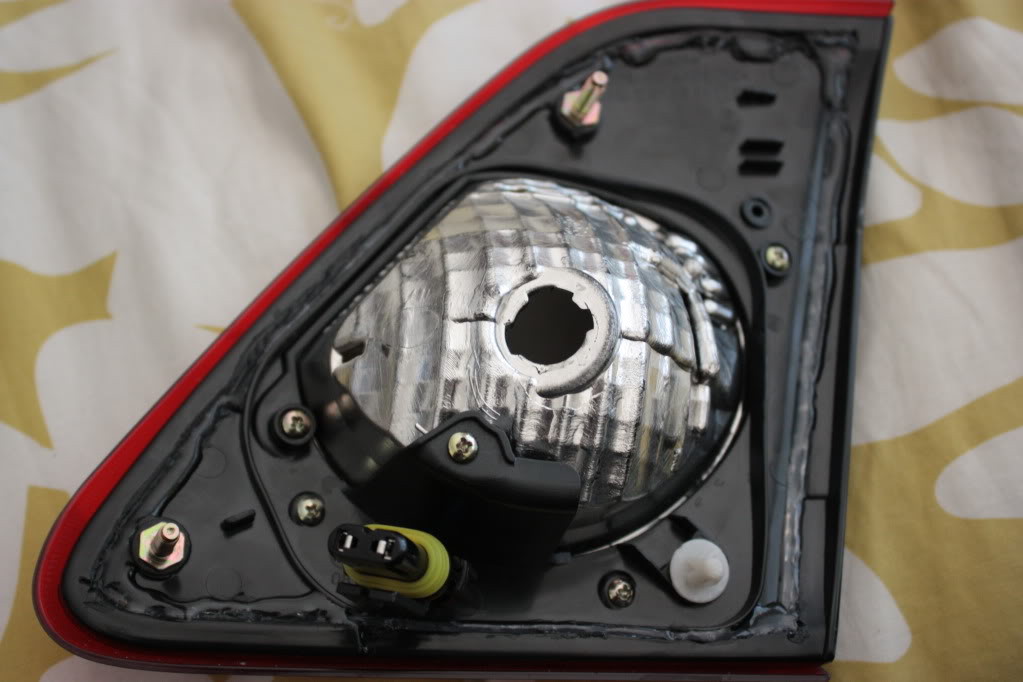 Heres you can see the LED's popping out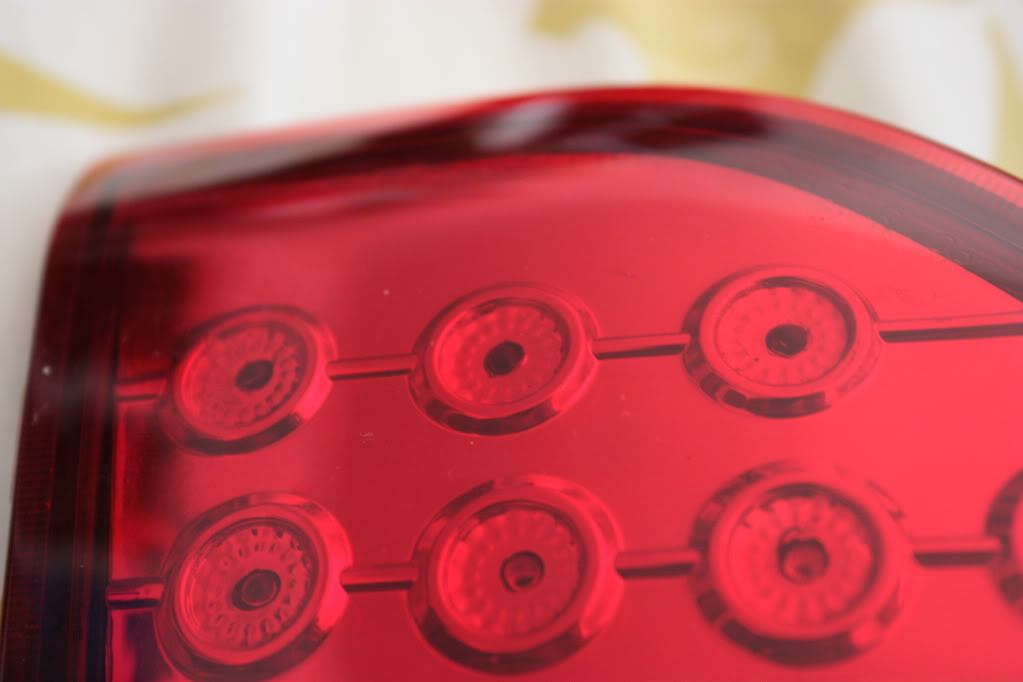 Installed the lights on the car and as for a power source, I first thought of connecting them to the brake lights (Third brake light in spoiler)
Unmodded LED Tail Light brake applied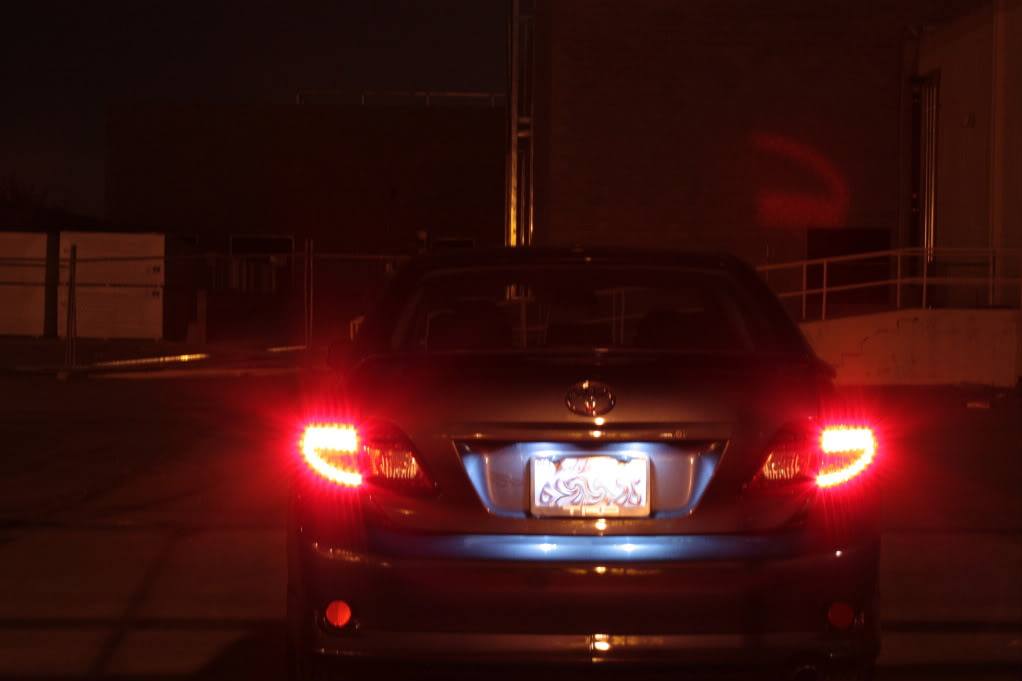 LED's Wired up with Brakes Applied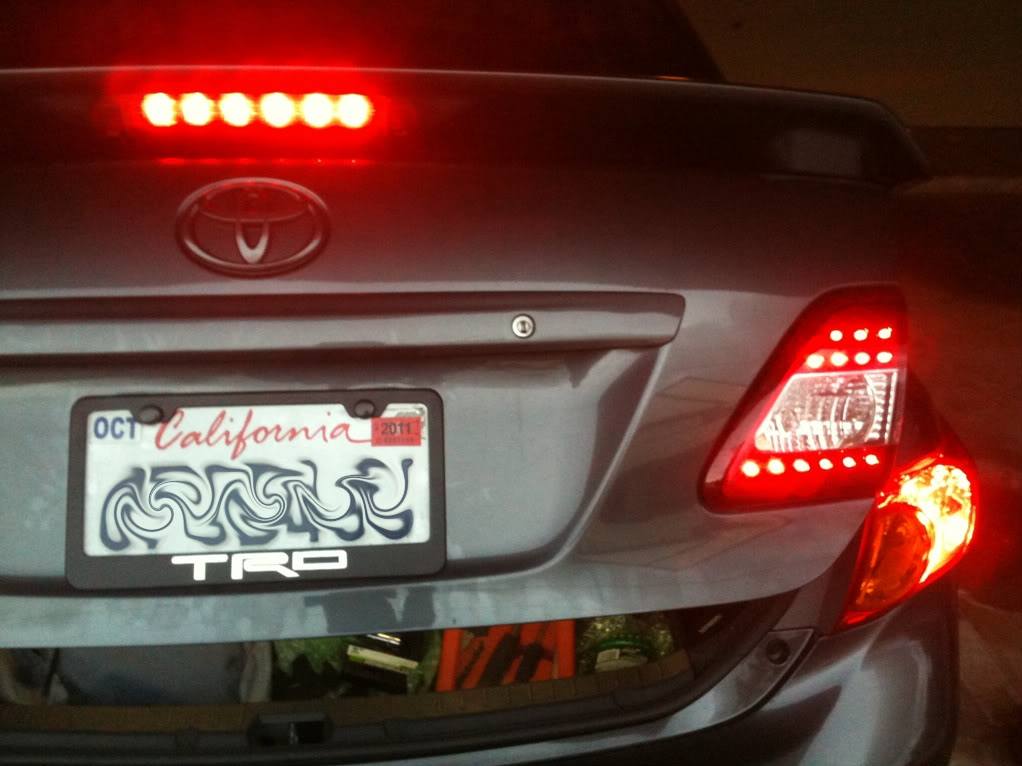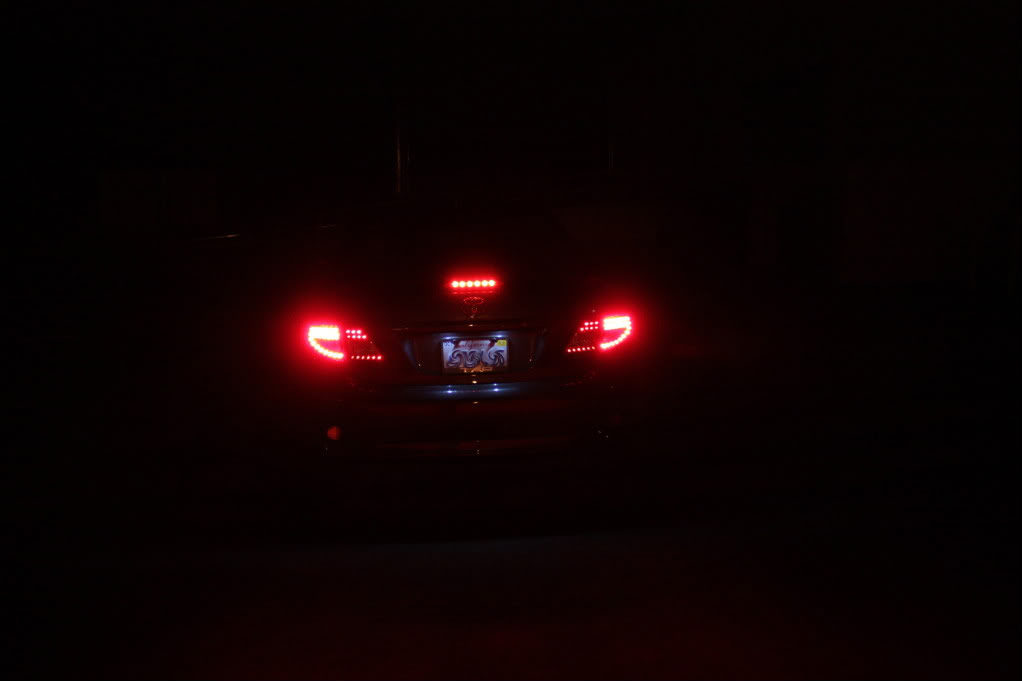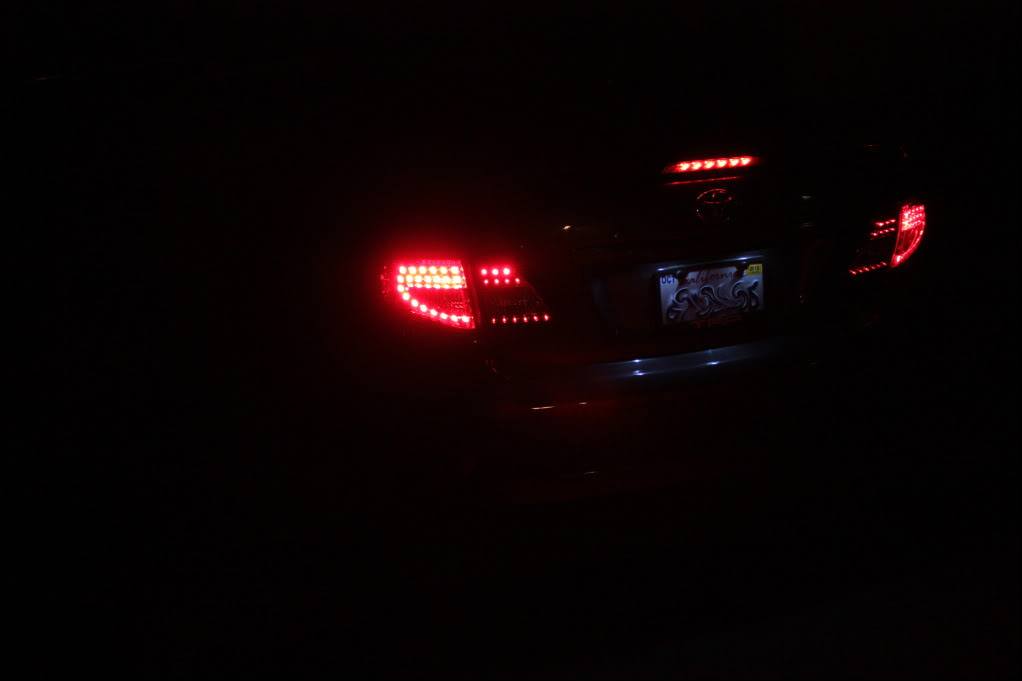 But found out they were not as bright
So I wired them to the license plate bulb wire so they would just stay on when my headlights are on at night. MUCH BETTER!!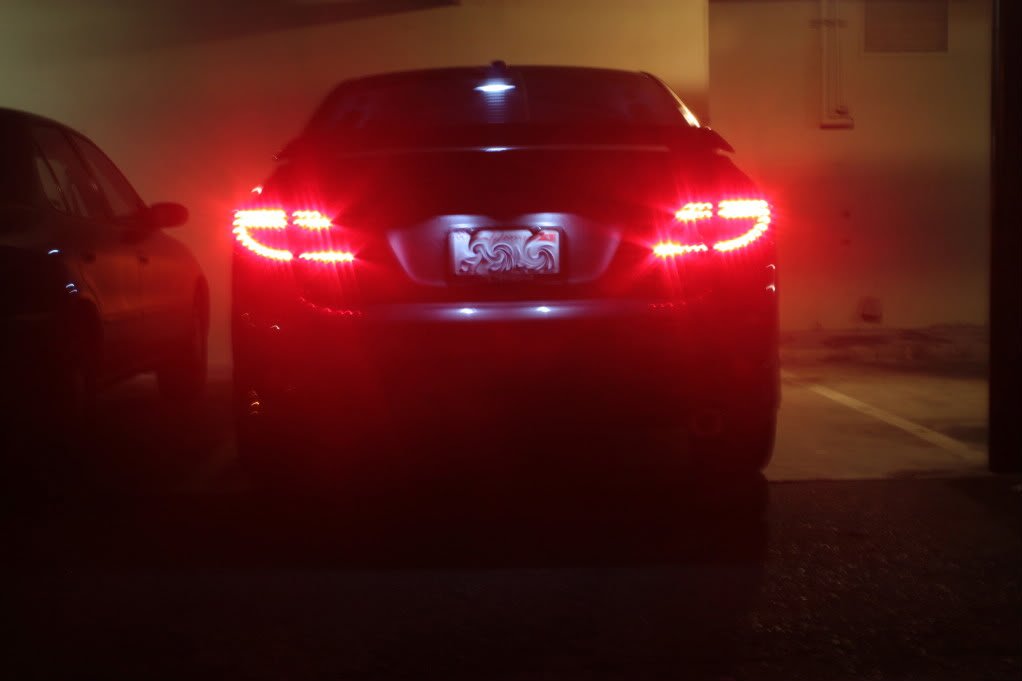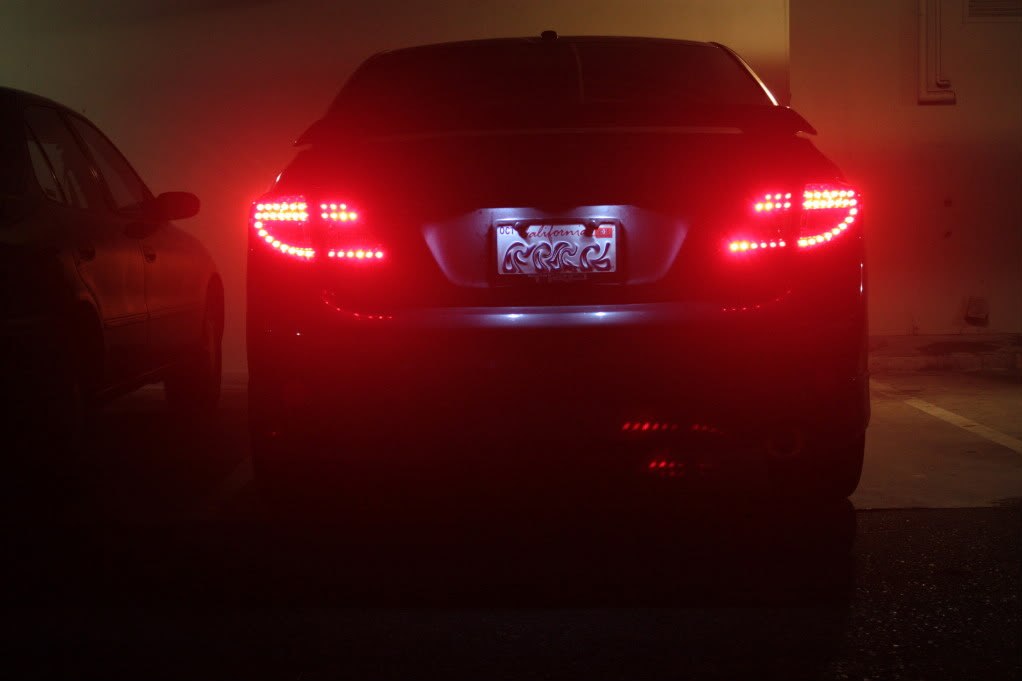 Hope you guys enjoyed this. Happy modding!!