I think I made a mistake using red in the footwells . Originally I wanted an all-red interior since it would be more subdued and match the stock dash illumination . Now I'm thinking there should be at least some blue as well .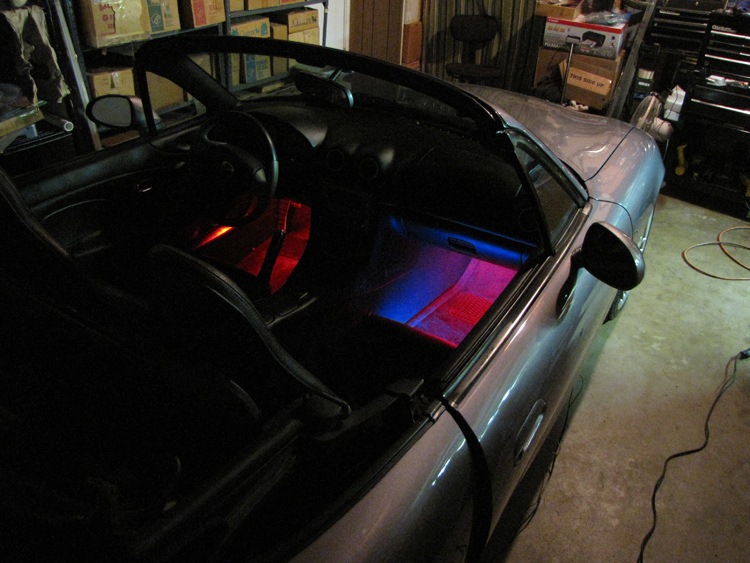 A single blue silicon strip under the seat with a single red under the dash . I kind of like where this is going . More interesting than all-red .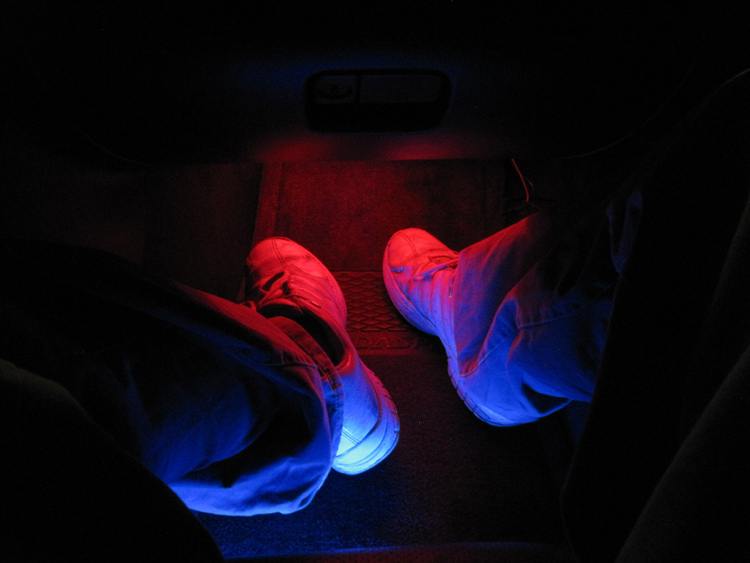 Not bad . The blue is more distracting when you're driving but definitely more interesting, although ...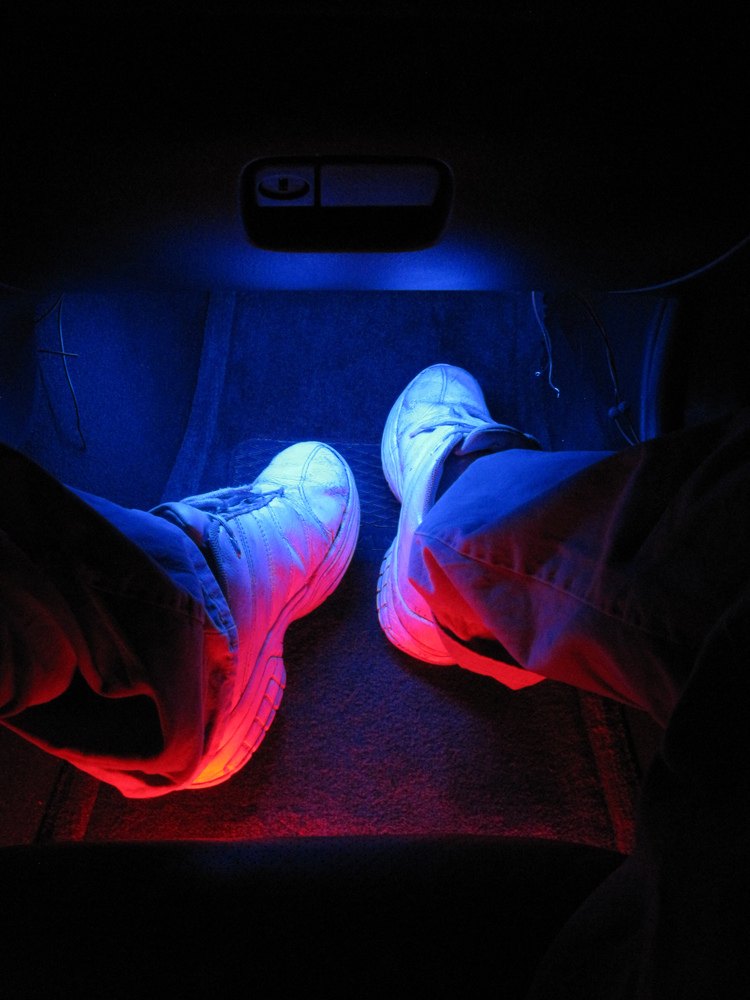 Tried switching the colors . I immediately like this way better, but looking back at the pictures they both seem good . The brighter blue fills the recessed foot well better, and something about the red coming out from under the seat you're in is appealing .
If I go this way and tear the red lights out for blue lights, I'll need a side-emitting blue strip . (Or at least, it would be much easier to use a side-emitting source .) My intention with the exterior is to have blue in the front, red in the back . So having the seat/footwell lights this way might kind of reflect the same theme as the exterior, which could be nice.. or boring.. we'll have to see .
Does anyone have experience with the new "headlight" side emitting strips here that can speak to their comparative brightness with the old style flexible strips with the thick plastic body that had a flat side and were easy to side mount ?
I only got to use a headlight strip once before it went into a project, and didn't have much chance to evaluate it's performance in places like these .