About Oznium.com
Quick Overview
Established in 2003, Oznium manufactures and sells consumer and industrial LED products. We are a small American owned company, geared for small to medium production quantities and fast turn-around times. We actually make most of what we sell. Our in-house engineering staff works directly with you for custom solutions.
We enjoy serving many unique markets such as automotive, marine, architectural, medical, industrial, and entertainment.
We've got a saying here at Oznium: "its not what you sell, but how you sell it". It wouldn't matter if we sold bread-makers or LED lights as long as
We are passionate about the product
We provide detailed product descriptions and photos
We make the order process efficient
We offer generous returns and 100% satisfaction guarantees
We give a 100% satisfaction guarantee because we are extremely confident you will be happy with the product. If we weren't, we could just sell it on eBay and disappear a few months after the sale. We're here to stay.
Oznium owns the FlowLighting brand which launched in 2004. This allows us to bypass many middle-men, bringing better values directly to you. We have full control of the product design as well.
(pronunciation: oz - nee - um)
Our Team of Trained Dolphins
Susan Spencer
I enjoy handling the phones and emails, helping customers with questions, and sorting out problems. I help out in the warehouse too, so I guess you could say I'm a "trained dolphin". I always strive to give our customers #1 service.
When I'm not working at Oz, I'm on my small farm in Colorado with my honey, taking care of our horses, goats, and chickens. Our fresh eggs and goat's milk are great!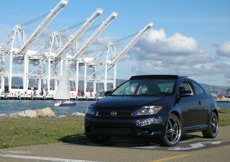 Phil Suslow
I am an auto, electronics, and gadget enthusiast. I'm always looking for clever ways to fix up my car or any other toys. I've spent many hours crawling under my car, removing the dashboard or seats and installing the products that we sell, so I know what works and what doesn't.
What does Oznium mean?
Oznium is a made up word. In 1999, my friend Brian, while helping me find a good business name, glanced at the periodic table of elements. On seeing Osmium, he simply changed the some letter's around, and Oznium was born.
Wouldn't it be the perfect name for a pharmaceutical drug? Ask your doctor today what Oznium can do for you!