Our Jewel LED Linear Light comes in a choice of lumen outputs to suit any lighting needs, whether for your home, car, RV, or boat. At 270 Lumens, the 3300K model resembles the soft light from an old incandescent, while the 330 Lumens of the 6500K model is closer to natural outdoor lighting. The brushed aluminum extrusion is only 6 inches long, but in this case, size doesn't matter.
Action shots!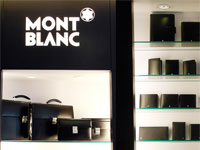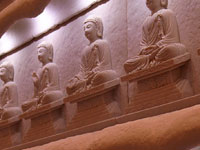 Check out
more stunning photos
.
The Jewel LED Linear Light houses 3 X 1 Watt Nichia LED's with a 120 degree viewing angle. Whether you are looking for a simple solution for cabinet lighting or back lighting, or you have a more creative interest such as stage lighting or decoration lighting, you can use the Jewel LED Linear Light to cater to any of your car, RV, boat, home, or architectural design needs.
Installing the Jewel Linear Light could not be easier; all you need is a 12V home adapter and some double-sided tape. These lights can provide an efficient and energy saving solution for lighting your boat, RV, car or home. In fact, you should consider using these lights anywhere that saving energy is essential, because the excellent thermal dissipation design prolongs the LED's life. They are rated to last an incredible 50,000 hours. Welcome to the future of lighting, where you can keep the lights on for almost seven years without replacing a bulb.
Use them under your cabinets for a professional light. The Jewel Linear Light in this photo is only using 3 Watts!!! You can chain them together to do the entire kitchen.